In the complicated developments and the long-term risk of the Covid-19 pandemic, the Science and Technology sector has been implementing activities in the new normal situation to maintain and ensure operational efficiency. One of these activities is to connect technology supply - demand with international partners via the online form.
On November 30, 2020, State Agency for Technology Innovation (SATI) cooperated with Singapore Enterprises (ESG) to organize Vietnam - Singapore Online connecting supply and demand in the agriculture which aims to promote technology application, innovation, transfer and development activities, improve production efficiency, serve the socio-economic development of localities as well as technology transfer cooperation between Vietnam and Singapore.
Attending the event were Ms. Tran Thi Hong Lan - Deputy Director of SATI; Ms. Clarice Chan - Deputy Director of ESG, several research institutes and enterprises of the two countries, participated across 09 bridgeheads in Vietnam and Singapore.
Speaking at the discussion, Ms. Lan gave an overview of technology needs in the agricultural sector and opportunities to connect agricultural technology in Vietnam. The role of SATI in supporting the connection between supply - demand for Vietnamese organizations and enterprises to the world. Ms. Clarice Chan introduced the operational functions of ESG, the organization's connectivity capabilities, briefly share some solutions for agriculture of large businesses from Singapore.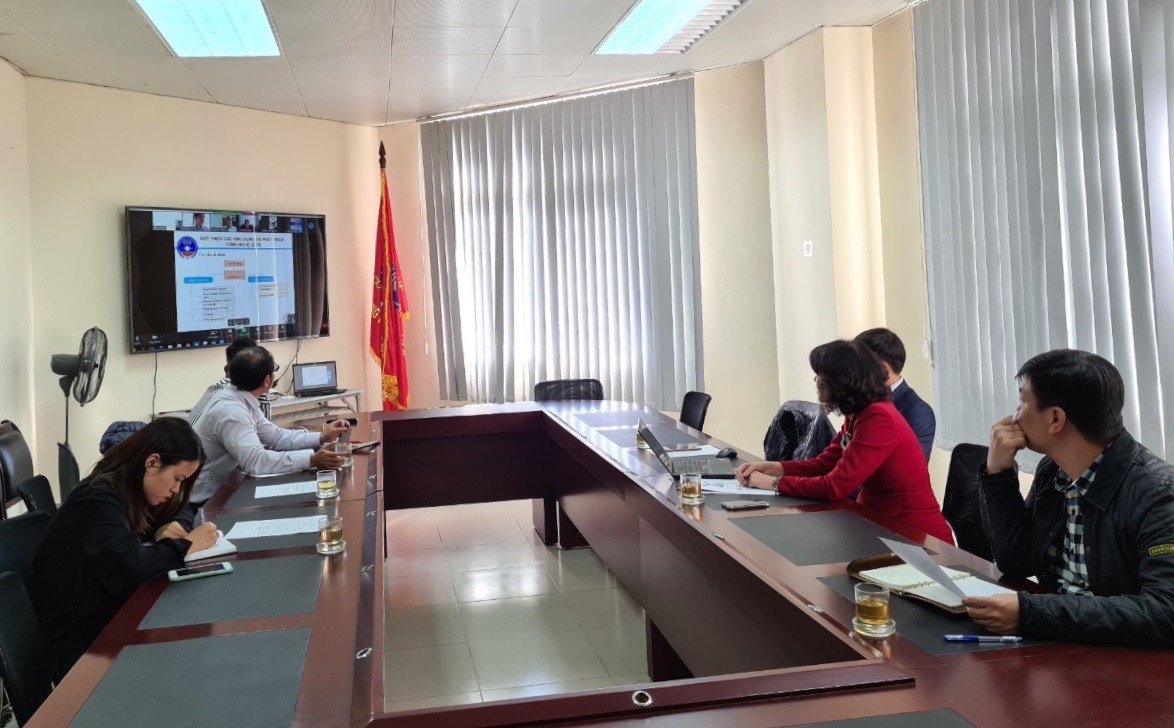 The headbrigde of Vietnam'sMinistry of Science and Technology
At this online connection, 06 technologies from Singapore were shared, including 03 presentations directly introducing some technology solutions in the agriculture such as using drones to assist pollination of flowers, industry 4.0 in food production, solutions for agricultural waste treatment, organic waste into useful products.
On this basis, the two countries' partners exchanged information on technologies and forms of cooperation in term of technology transfer and application in Vietnam. In the end, there were three pairs of connections between the Vietnam (namely Research institute of agricultural machinery-RIAM, Hai Phong Science Technology Development and Innovation Center, and National Institute of Patent and Technology Exploitation wishing to learn about specific technology/equipment of Singapore-based businesses are Clearpack Group, Biomax Corporation and Polybee Company. At this point, enterprises will be coordinated by SATI in coordination with ESG to continue supporting connection and exchange towards the implementation of specific cooperation content in upcoming time.
The participants highly appreciated the quality of the meeting, which is the basis for the Department of Technology Application and Development and the Singapore Business Development Agency to continue to coordinate and deploy connections in the coming time to Support organizations and enterprises of the two countries to seek cooperation opportunities./.